The cloud has become central to everything IT related
Do you require a managed AWS or Office365 subscription?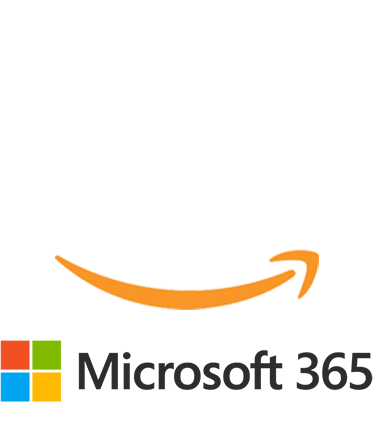 Amazon Web Services Managed Hosting
Amazon Web Services (AWS) is one of the foremost cloud computing systems available to businesses. Being an Amazon product, it brings with it the peace of mind and professionalism that comes with the brand.At iSupport we provide setup, configuration and ongoing management of your AWS infrastructure, so you can focus on your applications.

We will make sure that all core activities such as patch management, security and backup services are in place, so that your infrastructure is always supported.
Consume only the amount of compute, storage and other IT resources needed. No long-term commitment, minimum spend or up-front investment is required.
Quickly add and subtract resources to applications to meet customer demand and manage costs. Avoid provisioning resources up-front for projects with variable consumption rates.
AWS builds and delivers its services in accordance with the industry's highest and stric security best practices. AWS conducts regular and thorough audits.
Microsoft 365 for Business
Microsoft 365 is a monthly subscription service comprising a suite of essential tools that no business can afford to be without.

Microsoft 365 includes the very popular web applications Word, Excel, PowerPoint, OneNote, Outlook, Skype for Business web conferencing, Teams and Exchange Online hosted email for business, and additional online storage with OneDrive for Business.

At iSupport, we can assist you with getting an Office365 subscription for your company, as well as setting it up and customising it for your business needs and managing it so that you can really get the best out of this powerful suite of tools.